KEEPING YOU SAFE: COVID-19
Currently valid restrictions concerning accommodation facilities:
Due to new government restrictions in force since December 27th 2021, we would like to inform you that all our guests must be:
Fully Vaccinated (2 shots) + Valid negative PCR test before entering the borders of Czech Republic
Fully Vaccinated (2 shots) + booster shot – no test needed
Non-Vaccinated who had covid-19 in the last 180 days

Must have valid negative PCR test before entering the borders of Czech Republic
Must undergo another PCR test between the 5th – 7th day after the arrival to Czech Republic
EMA-approved covid-19 vaccines:
Comirnaty (Pfizer / BioNTech)
Spikewax (Moderna)
Vaxzevria (AstraZeneca)
Janssen (Johnson & Johnson)
Guests are allowed to use the following services:
Accommodation
Restaurant
Spa
Events
The exceptions are as follows:
people after the first vaccine with a negative PCR test
persons aged 12-18 years with a negative PCR test
people under the age of 12 do not have to prove infectiousness
We are also allowed to accommodate *:
people on a business trip. A negative PCR test and a business travel certificate are needed.
people who take care of a close person. A negative PCR test is needed.
persons to whom health care is provided.A negative PCR test is needed.
* However, these persons cannot use the services of the Top Deck Wellness & Fitness Center or restaurant facilities.
POSSIBILITY OF PCR AND ANTIGEN TESTING IN THE HOTEL
BEFORE YOUR STAY
Our health and safety measures apply from the very beginning of your journey with Panorama Hotel.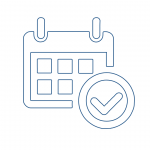 BOOKING
Wherever you find us, you will notice details of the latest measures being taken in each of our destinations.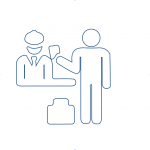 WHEN YOU GET HERE
 Protective screens, contactless payment and our staff members in protective equipment complete your arrival.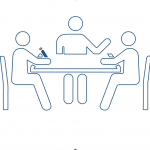 LOBBY AND PUBLIC AREAS
We pride ourselves on intuitive design, and safety measures are no different. Hand sanitiser and clear signage will be there exactly when you need it, and you can be assured of extra precautions taken around key high touch points, like elevator buttons.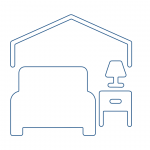 IN YOUR ROOM
We use specialized, healthcare grade cleaning equipment and viricidal disinfectants. Should an attendant visit, they will be wearing protective equipment.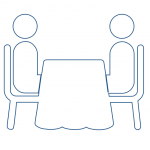 RESTAURANTS
Our bar and restaurant menus are now accessible via QR code where possible, but are no less sublime. Reduced capacity means more space for you, and where buffet is available it will be served to you. And you can always take away, upon request.
STAY IN TOUCH
After your visit, we will send you a survey where you can let us know how you found your stay. Sign up for emails  to stay up to date until you are ready to travel again.
TRAINING
Our teams are as well-versed in cleaning and safety standards as they are in perfect service and well-kept local secrets. They are undergoing frequent extra training, so as to remain as warm and erudite as ever, even while following protective protocols.
RECORD KEEPING
We are taking tracing very seriously, and will do the utmost to support tracking activity in all our destinations. This includes taking guest and visitor information as required by local health authorities.